We are TBEEX PRESTRESSED CONCRETE EQUIPMENTS LLP a leading manufacturer of Post Tensioning Anchorage System  and GI Sheathing Corrugated Duct with state of the art manufacturing facility located at Surat, Gujarat. Our product cater to an array of need of various sectors like Building construction, Bridge Construction, Rock anchoring, Diaphragm Wall anchoring and Mining Industry . All material manufacturing is done by trained and experience man power with the help of high tech machineries. TBEEX PRESTRESSED also having ISO 9001:2015 for it's strict quality control and management system to deliver desired output product.

Since our foundation we provided reliable, efficient and optimize process flow product. TBEEX PRESTRESSED follow systematic policy of up gradation in design and manufacturing. TBEEX PRESTRESSED is fast grown company because of it's strict quality control in all of the manufacturing process and best service after sales. We are truly believing in customer satisfaction and quality product.

TBEEX PRESTRESSED is committed to deliver cost effective and best quality product on minimum time frame due to which our customer base is expanding in all over india as well as in overseas countries. Currently we are exporting Post Tension Anchorage system in many countries of all over the globe which justify our product quality and time frame commitments.
we are trusted by indiamart
At TBEEX PRESTRESSED CONCRETE EQUIPMENTS LLP, we stand committed to improving the quality of life through our wide range of products and services. Pursuing our passion, we have adopted 'continuous improvement' as a motto that shapes our plans and actions.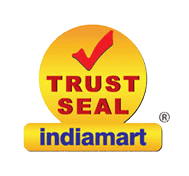 Customized design are welcome
We are manufacturing customized design anchorage system and stressing equipment as per customers need and requirements.
PAN India and Global Supply
We are currently supplying prestress material to PAN India as well as overseas countries which elaborate such a strong growth and customer satisfaction.
Committed Delivery on giver Time Frame
We are devoted to deliver goods on a given time frame which makes our wide customer base happy and encourage them for repeat orders.
Competitive rates and Quality
Our highly productive machine and skilled workforce reduce product manufacturing cost, directly benefiting to the end consumer in terms of the competitive price. Inhouse testing laboratory ensure defect free and superior quality product delivery. 
To Enquire More, Fill This Form